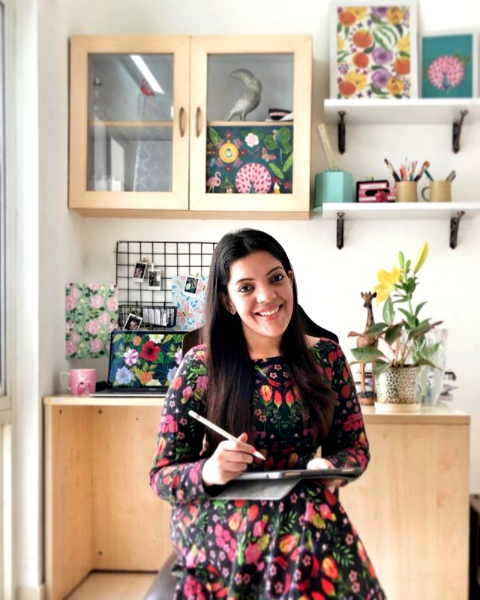 Founder/Creative Director
Swati Chopra is the Founder and Creative Director of Mango Flamingo Studio. After many years of working as a Graphic and Fashion Designer, she started Mango Flamingo studio to create a flavourful blend of both her art forms. Her prints are inspired by her own life's travels and the details she observes in nature. Swati's expertise ranges from designing prints for lifestyle products to fashion and apparel. She is always on the lookout for new trends and keeps up with the times. Swati's sole objective is to spread color and delight through her prints and she believes her vision would be a success if her creations could bring a smile to people's faces all around the world!!
Mango Flamingo Studio
Mango Flamingo Studio is a boutique textile design studio that specializes in exclusive prints, patterns and illustrations. 'Mango Flamingo' is created to instill a feeling of happiness and cheer whenever somebody looks at our work. We want our clients to experience the same joy from using the prints that our creators designed them with. The peppy colours and the popping artwork of our prints impart life to each creation that they touch.
All our prints are unique and are created either by hand or are digitally painted. We collaborate and provide trend-based prints to our clients all over the world. Let's connect to create some incredible products!